Event and Concert Production From Caldwell Entertainment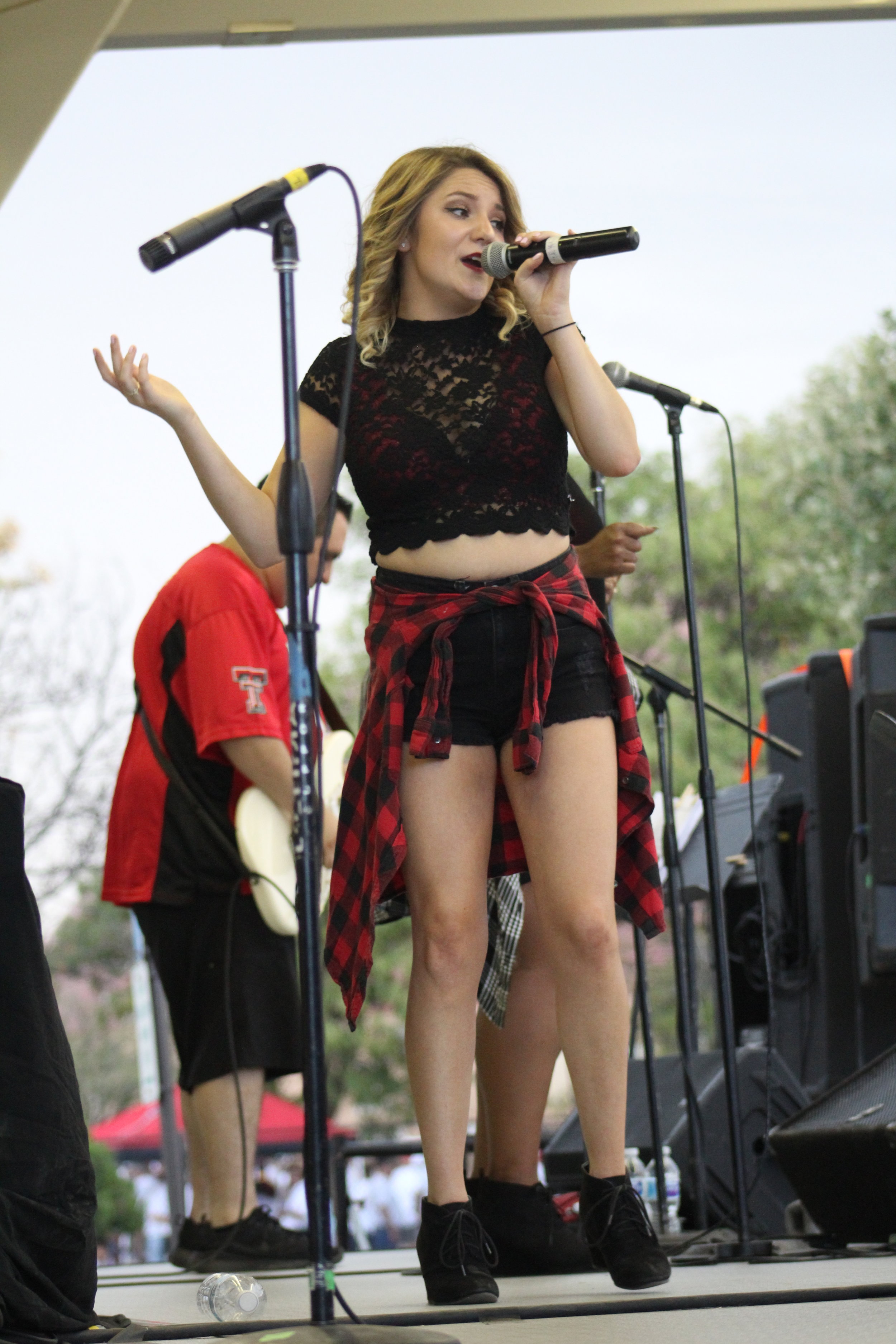 Cutting Edge Concert Production Innovation
Caldwell Entertainment has been contracted on concert production endeavors for events and organizations throughout the Southwest since the late 70's. Since that time Caldwell Entertainment has consistently proven to be on the cutting edge of concert production. What sets Caldwell Entertainment apart from a promoter is that we don't just outsource or hire people, we produce and customize shows from the ground up. This customization is exactly what has lead our past customers to return time and again to Caldwell Entertainment for concert production.
From concept to designing the show, selecting the material and talent, to staging, lighting and sound, we have you covered. From today's top 40 acts to classic tributes, if you're looking for a spell-binding concert production that will outdo your wildest dreams, you can rest assured you will be worry free by choosing Caldwell Entertainment and becoming one of our many satisfied customers.
A Long Tradition Of Innovation And Quality Service In Concert Production
Caldwell Entertainment has a long standing proven track record of concert production over the past three decades. Caldwell Entertainment's founder, Don Caldwell, began work in concert production in 1977 when he designed and produced the first KLLL West Texas Saturday Night Opry, which was created to promote talent that was being produced and recorded in his recording studio. This forward thinking mindset helped set the tone of what was to come for Don and eventually Caldwell Entertainment.
The Opry was an overwhelming success of concert production. The event was held quarterly, with an average attendance of 2,800. Don eventually sold the name to a friend and frequent performer on the show in 1983. This again characterized Don's creative attitude. While The Opry was a grand success, over the next decade Don continued to develop his skills and mindset to emerge at the forefront of concert production innovation.
From Intimate Venues To Enormous Productions
In 1991, Don not only founded Caldwell Entertainment, but also helped establish Broadway Festivals and the '4th on Broadway Celebrations'. This marked the largest event worked on by Don and again his modernized and ever changing concert production style shined through. Concerts on multiple stages throughout the July 4th holiday still to this day welcome 80,000 individuals over three days.
Realizing the need to heighten public awareness of the great West Texas talent, Don, with a group of investors, purchased and renovated the long-vacant Cactus Theater. In this historic concert hall Don and Caldwell Entertainment would continue to master the craft of concert production through concerts and musical productions every weekend for 22 years.
Concert Production Innovation As A Legacy
In 2008, Don was commissioned to design and produce Lubbock's Centennial Celebration concerts, the largest series of concerts ever produced in West Texas. The three-concert series garnered an attendance of over 120,000 and presented world famous Lubbock performers, both legendary and contemporary. In conjunction with the concert production of the Centennial Celebrations, Don also produced two long play DVDs featuring the performances.
Today Caldwell Entertainment is staffed with some of the most exciting up and coming minds in concert production. Don has helped instill a spirit of both quality service and forward thinking originality which can be felt as soon as one steps foot in the Caldwell Entertainment offices. Whether you need a an intimate performance, or a large scale event, you can have full faith that Caldwell Entertainment will make sure to produce a memorable and one of a kind experience specifically curated to your needs and desires.
Other examples of world class shows that Caldwell Entertainment has designed and produced include:
CALDWELL ENTERTAINMENT CONCERT PRODUCTIONS
• West Texas Saturday Night Opry 77 thru 83
• 4th on Broadway since 1991 to current
• Buddy Holly Music Festival 1996,1997
• Crossroads Music Festival 1998 to 2002
• Lubbock Music Festival 2003, 2005, 2006, 2007, 2008
• Snyder White Buffalo Bike Fest 05
• Kalf Fry 2010 to current
• UMC Galas
• LUBBOCK CENTENNIAL OPENING CONCERT (CITY BANK COLSIEUM) MARCH 2, 2008
• LUBBOCK CENTENNIAL 4TH OF JULY CONCERT ( MACKENZIE PARK) JULY 4, 2008
• LUBBOCK CENTENNIAL CLOSING CONCERT MARCH 28, 2009 ( UNITED SPIRIT ARENA)
• Annual Covenant Storytellers Concert 1998 to 2016
• Annual Boys Ranch Telethon 1994 to 2010
• Texas Tech Raider Alley ( Six Concerts Annually) 1993 to present ( except 2010, 2011 and 2012)
WEEKLY CONCERTS AND PLAYS AT CACTUS THEATER SINCE 1994
• Productions featuring 40's, 50's, 60's, 70's, 80's, 90's music (100's of original productions that were staged from 1994 to 2016)
• Four to six productions of per year 40's, 50's, 60's 70's 80's and 90's Classic Country Music productions from 1995 to 2016
• Two to four Broadway Music Salute shows annually 2003 to 2016
• Cactus Family Christmas Celebration shows (8 to 10 performances annually each December) 1995 to 2016
• Caldwell/Cactus Kids Christmas ( 2 to 3 performances annually in December) 1996 to current
• Annual Caldwell/Cactus Kids Spring Theme Concerts 1996 to current
Tribute Concert Productions From 2003 to 2017 Featuring
The Eagles
Elvis
Buddy Holly
Rod Stewart
Zz Top
Areosmith
Journey
Everly Brothers
Beatles
Chicago
Blues Bros
James Taylor
Whitney Houston
Patsy Cline
Loretta Lynn
George Jones
Willie Nelson
Conway Twitty
Merle Haggard
Dollie Parton
Gun and Roses
Bon Jovi
Rolling Stones
Diana Ross and Supremes
Tom Petty
Santana
Creedance Clearwater Revival
Drifters
Coasters
Hank Williams
Prince
Michael Jackson
Queen
Elton John
Billie Joel
Crosby, Stills, Nash and Young
Paul McCartney
Ray Charles
Stevie Wonder
Beach Boys
Aretha Franklin
Stevie Ray Vaughn
Simon and Garfunkle
Roy Orbison
Garth Brooks
Reba McIntire
Bruce Springsteen
Fleetwood Mac
Bee Gees
Jackson Five
Steely Dan
Blood Sweat and Tears
Doobie Brothers
The Four Seasons
Platters